 SCO Celebrates COA Reaccreditation!
July 19, 2023 / Independent Youth News
We did it! SCO Family of Services has been officially reaccredited by The Council on Accreditation (COA), an international, independent human service accrediting organization that promotes best practice standards.
In January, a team of eight COA reviewers interviewed hundreds of SCO staff, clients, leadership, and Board, reviewed thousands of pages of documents, and visited 40 SCO locations throughout NYC and Long Island. It was a comprehensive review requiring meticulous and extensive preparation by staff.
To celebrate, we threw a COA Celebration & Wellness party for our staff! Nearly 200 employees dropped by our Genovese Family Life Center in Jamaica, Queens to join the festivities.
SCO Recruitment Specialist Jennifer Cutler led a chair yoga session to help employees relax and unwind. Many staff took advantage of the 10-minute massages that were also offered.
The celebration was capped off by a delicious Dallas BBQ lunch that included several varieties of chicken, pulled pork, cornbread and all the fixin's – courtesy of SCO partner Mutual of America.
Every attendee left with a special gift bag to recognize their efforts during the reaccreditation process and as a "Thank You" for the work they do every day.
A big shout out to our Human Resources staff, in particular Juliette Dieujuste, Yudesh Ramchand, Zarna Joshi, Jennifer Cutler, Carla Seidel and Rebecca Lukeman for hosting such a wonderful event. A special thanks to SCO foster youth Dilaiysha, Dynaisa, and Rashaan for assisting at the event in a variety of ways.
85%
of residents in our group homes for adults with developmental disabilities attended Day Habilitation and receive vocational services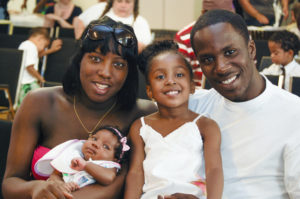 We provide
14,000
families and individuals with support services and community activities