 SCO Family of Services Holds Inaugural Brownsville Youth Resource Fair
May 23, 2017 / SCO News
May 19, 2017 – Brooklyn, NY – SCO Family of Services hosted its first-ever Youth Resource Fair at the Greg Jackson Center for Brownsville in Brownsville April 29. The fair connected families to a variety of services available to youth of all ages in Brownsville.
Entertainment included a performance by Ms. K's Dance Academy and raffles that were held throughout the day.
"Our goal is to show families the wonderful programs and services for youth that are available to them here in Brownsville and to build partnerships among community organizations," said Cathy Joseph, SCO Family of Services Brownsville Community Coordinator.
Participating government and community organizations included: The Jewish Board, New York City Parks Department, Good Shepherd Services Health Enroller, Department of Youth and Community Development, Ms.K's Dance Academy, Job Plus, Fresh Air Fund, Young Peoples Summer Day Camp, SCO Brownsville Programs Table, Brownsville Warriors Sports Club, NYPD Explorers and Big Dream Foundation.
Partner agencies Brownsville Community Justice Center and Community Solutions assisted in running the event.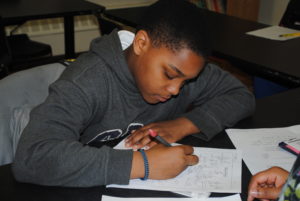 Children in our NYC shelters had a
96%
attendance rate at NYC DOE schools
99%
of at-risk families throughout Brooklyn & Queens remained together and stable with family support services