 SCO's Tara Saglimbeni Wins Excellence in Practice Award
March 17, 2021 / SCO News
Congratulations to SCO Foster Care Director Tara Saglimbeni on receiving the Excellence in Practice Award from NYC Administration for Children's Services' Family Permanency Services! Tara received the award for demonstrating superior practice in her field.
Tara began at SCO Family of Services as a Therapeutic Family Foster Care Caseworker in 2010. In 2016, she was promoted to Foster Care Supervisor and in 2020, she became Foster Care Director.
Tara has always gone above and beyond to help her clients. One particularly moving example of her willingness to go the extra mile occurred when she was a Supervisor. A sibling group of four children came into foster care, the youngest being 5 months old – Baby D. Not long after being placed into care, Baby D was diagnosed with a rare heart condition. Over the next few years, she underwent several extensive heart surgeries, and Tara has been there since day one, supporting Baby D, the birth parents, and the foster parents.
In December 2020, Baby D, now age 3, underwent her fourth heart surgery. Due to unforeseen medical complications, Baby D. was diagnosed with Anoxic Brain Damage, a serious brain injury resulting from the loss of oxygen to the brain. As soon as Tara was contacted by the medical team, she went to the hospital to meet with the doctors and support the foster parents. Tara was at the hospital day, night and weekends, sitting with Baby D so she would not be alone. Tara offered compassion and support to the foster parents and birth parents during this difficult time.
Baby D was transferred to an acute nursing facility. Tara continues to visit her and support the foster parents and birth parents as they face difficult medical decisions regarding Baby D.
Throughout her ten-year career with SCO, Tara has shown dedication, compassion, and commitment to the families in her care without reservation. She is most deserving of this honor and we are lucky to have her as part of our SCO Family of Services Foster Care team.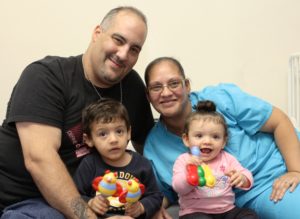 90%
of residents in our NYC shelters were successfully discharged to stable housing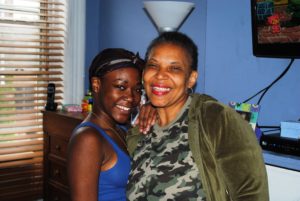 We help
1,100
children and young adults through foster care programs