 Dedicated Staff & Partners Help Shelter Families Move Forward
May 20, 2015 / SCO News
SCO Family of Services will honor FJC Security Services, led by Chairman and founder Frank J. Califano, Sr., at the SCO Annual Benefit at Nassau Country Club on May 29th. 
FJC has for more than a decade provided security services for six shelters managed by SCO serving more than 1,000 people each day. Thanks to the dedicated service by FJC and all of SCO's shelter staff, we are able to help individuals and families in need – like the Santiagos and Cajigas, whose stories are shared below – to build a strong foundation for the future.
Tania & Mario Santiago
Tania and Mario Santiago had a newborn baby and a toddler when they arrived in the middle of the night at our Flushing Family Residence in 2012. They had both lost their jobs and had nowhere else to turn. During their stay, Mario looked for work while Tania went to school to train to become a medical assistant.
We checked in with them recently and are happy to report they're doing great! Both Tania and Mario are working full time – Tania as a medical assistant and Mario as a security supervisor – and they live in an apartment on Coney Island with their two young children. They still check in with staff at Flushing to catch up and let them know how they're doing. Congratulations – we're proud of your success!
Robin Cajigas
When Robin Cajigas moved into our Crotona family shelter in the Bronx with her son (now 14) and daughter (now 11) in early 2013, she had just started a new job at Argus Community Inc. as a Patient Navigator, engaging clients and helping them get mental health services.  Robin, a former substance abuser, had made great strides in getting her life back on track. She had completed a substance abuse program and a job training program prior to being hired at Argus.
Recognizing Robin's progress, the staff at Crotona successfully advocated on her behalf to get her into the NYC Rental Assistance Program (RAP) so that she and her family could live independently. In March of 2014, Robin and her family moved out of Crotona and into their own apartment with the help of the RAP program. She is still employed at Angus Community Inc. where she's taken on new responsibilities as a Patient Navigator Trainer, instructing new employees on the duties involved with the position. In addition to working full time, Robin attends the Metropolitan College of New York where she is pursuing her Bachelor's Degree in human services. Her goal is to earn her LCSW. Her children continue to attend school in Manhattan where they are both doing well. Robin's son is about to graduate 8th grade and has applied to specialized high schools as he pursues his dream of becoming a doctor. Her daughter, a 6th grader, is on the Student Council and would like to become a forensic anthropologist.
Robin has come back to Crotona on several occasions, participating on their Community Advisory Board, sharing her story and referring residents to services provided by Argus.  "Now that we're living on our own, words can't describe it. You don't realize how much you take for granted until you lose it. We're very appreciative. Living in a shelter is an extremely humbling experience. It has kept my children well-grounded. They've learned not to look down on others regardless of the situation they're in. They're happy. I always tell them, 'As long as we're together, we'll be okay.'"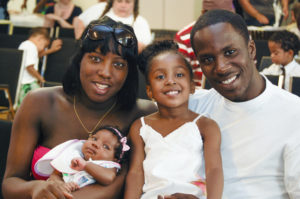 We provide
14,000
families and individuals with support services and community activities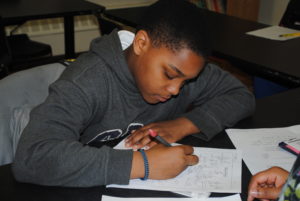 Children in our NYC shelters had a
96%
attendance rate at NYC DOE schools