 Resources for Families
Educational Resources
Dial-a-Teacher or call 212-777-3380
Supplemental Remote Learning Resources
Early Childhood Learning Resources
Grade Specific Activities for Students
The Math Learning Center 
Remote Learning Resources
12 Best Coding Tools & Resources for Kids While Learning From Home
Adobe has developed a resource hub for education with free templates, links to free software (including Adobe Acrobat, Sign, and tools for Google Drive), and videos with instructions for how to use the programs.
bartleby is a free digital self-tutoring and writing services available to college students. Students can ask homework questions, which subject-matter experts will answer, or post a paper to have grammar and spelling checked.
Blackboard offers the File Transformer, a free resource enabling students to convert digital course content into alternative formats, to meet their unique learning needs and preferences. Blackboard Ally, the new resource lets students personalize their learning experience and choose from several format types (PDF, DOC, DOCX, PPT, PPTX, and HTML) to work better with mobile devices, assistive technologies, and study tools.
Canva for Education is offering teachers forever-free access to the pro edition of its online design platform. Students can create and co-create presentations, infographics, websites, reports, worksheets, posters, flyers, and signage.
Code with Google provides free lessons, to help students pick up computer science skills.
Good Calculators is providing a variety of free online calculators, to do math and statistics, engineering and conversions.
Hallo is offering a free app to help students practice English. Students can learn from native speakers through live videos 24/7 and practice speaking in seconds with people all around the world.
Educational and Online Activities
Hogwarts Digital Escape Room
Explore Virtual NYC – recorded performances, digitized exhibitions, social media gatherings, and virtual tours – from museums, galleries, comedy clubs, theaters, and other venues all over the City.
The Junior Knicks Skills Academy will offer a FREE virtual basketball camp for young people ages 6-16 during MLK Day weekend. The session will be led by Jr. Knicks coaches and feature Knicks players or alumni. The workouts will be focused on a variety of skill-based drills, such as ball-handling, shooting, and offensive skills. Register at www.knicks.com/skillsacademy
Storyline Online – a fun website where professional actors read popular picture books aloud.
Storynory.com – Bible stories, King Arthur, Saints, Robin Hood – and stories that enhance vocabulary.
Education.com – First Grade Phonics Games
Bronx Zoo Virtual zoo – bringing the animals to you!
Garden of Dreams Enjoy virtual and interactive content from Garden of Dreams, New York Rangers, New York Knicks, the Rockettes, MSG Entertainment, MSG Networks, and more.
Digital Girl, Inc. STEM programming for young girls.
Watch the entire CNN/Sesame Street coronavirus town hall.
Arts & Culture Virtually visit 500+ museums and art galleries around the world.
At Home Art-Making Activities for Families – Drawing, collage, audio and movement activities inspired by artworks in the MOMA collection.
Children's Museum of the Arts LIVE! Interactive sing-alongs, create your own artwork, creative movement, and more.
Community Conversations A facilitator, chosen by your group, leads a conversation for 8-20 participants using training and materials supplied by Humanities New York.
Cosmic Kids Zoga Yoga, mindfulness, and relationship for kids 3+.
Go Noodle Kid-friendly videos to get your kids up and moving around.
Metropolitan Museum of Art Virtual events for all audiences including storytelling, live performances, film screenings, art-making programs, and more!
Mets Amazin' Activities  The NY Mets have created some fun puzzles and games for your kids including the Mets Activity Book and Goodbye, Germs!
Monterey Bay Aquarium Live stream of different aquarium exhibits.
Mystery Science Free, easy science for remote learning.
National Geographic Kids Interactive, engaging and colorful games, videos, and more.
New York Hall of Science Free, fun, at-home STEM activities including The Pack – STEM-based video game and DIY science tutorials
Road Trip from Home Explore different parts of the world, famous landmarks, beautiful works of art, historic marvels, science adventures and more!
Safari Tour Ride along on a live safari.
San Diego Zoo Tour the San Diego Zoo.
Scholastic Learn at Home Keep the learning going with four daily learning experiences, each built around a meaningful story or video.
Virtual Field Trips A list of virtual trips you can take to zoos, museums, and parks.
Yellowstone National Park Take a virtual tour of Yellowstone National Park.
Yankees Kids: At-Home Baseball Activities Pickleball and Home Run Derby, trivia and matching games, coloring pages, mazes, word scrambles, and more!
Home Activity Ideas
250 Things to Do at Home
Things to Do at Home with Kids
28 Indoor Activities for Kids
101 Ideas to Keep Kids Busy
Financial Resources
SNAP, Cash Assistance, Medicaid, and Fair Fares Online
Unemployment Insurance
File a New Unemployment Claim
HelpNowNYC
MOPD COVID-19 Resources for People with Disabilities
During this crisis, HRA will take no negative case actions on any current benefits case
NYS Department of Labor is waiving the seven-day wait period for unemployment insurance benefits.
Free legal advice to unemployed low-wage workers trying to access UI benefits.
NYC is updating a list of resources for those who are unemployed.
All NYS debt collection has been suspended per order of the Governor. This is debt owed to New York State only. New Yorkers with student debt, medical debt & other state-referred debt will have payments frozen for at least 30 days.
Food
Brooklyn Nets Resource Hub – provides food, educational resources, health and wellness, and volunteer opportunities in one place.
NYC.gov/getfood – food assistance programs and resources
NYC is delivering food for those who are home-bound and have no other alternatives
Food resources tracked around the city
Available food resources by many neighborhoods, updated every couple of days
Apply for SNAP online
NYPL compiled a list of food resources outside and inside the home
Plentiful – A website and app that lists many of the pantries in NYC and lets people make appointments for food pick-ups with those pantries that participate
Food Hub NYC – Food resources for children
NYC DOE – Food resources for students
Access NYC – Get Emergency Food Now
Invisible Hands Deliver – A group of healthy volunteers from communities at the least risk for severe COVID-19 reactions working to bring groceries and supplies to those in high-risk demographics
LemonTree – Website to help match volunteers to food organizations
Food Bank NYC – Updated map of pantries operating right now
Help Running Errands/Mutual Aid
Mutual Aid NYC
Mutual Aid Groups (national)
Help for Small Businesses
Financial assistance from the city
Start Small Think Big
Additional Resources
"Coping through COVID" – NYC Administration for Children Services listing of resources available to families – including information about food pantries, free WiFi, housing assistance, and more.
Bereavement Counseling – American Red Cross program to support those who have lost a loved one due to COVID-19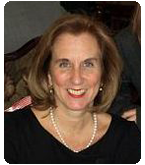 Jackie Tyree Kos
"It's exciting to be involved with an agency that is doing so much good for so many people." Learn More
100%
of eligible residents at our Madonna Heights Residential Treatment Facility participated in work, internship, or volunteer activities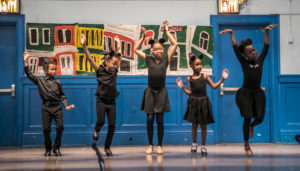 We inspire
9,900
children and teens through academic, after-school, summer and work readiness programs