 East New York Middle School of Excellence
Community School • After School • Summer Camp
SCO's After School Program at East New York Middle School of Excellence offers academic enrichment, homework assistance and weekly instruction in creative/visual arts, performing arts, STEM, literacy, and recreation. Run in partnership with the school, the program provides a safe environment where students engage in activities that enrich their education, foster their academic achievement, and prepare them for future success. Our school-based program is an essential resource for working families, providing a safe and enriching environment during out-of-school hours.
SCO's Summer Camp at East New York Middle School of Excellence provides a safe and engaging summer experience, where children can develop academic, creative and artistic abilities through art, music, film, dance and sports. Our camps equip young people with leadership development, character building, recreation, and academic enrichment, including STEM and literacy programs. On-site activities are combined with cultural, educational and recreational trips throughout New York City. The program is open to students in grades 6-8.
East New York Middle School of Excellence is a designated Community School that has partnered with SCO Family of Services to create a center for enriching, supportive, and inclusive activities that bring together children, teens, and adults from the community.  As a Community School, ENYMSE is a neighborhood hub where students receive high-quality academic instruction, families can access social services, and the community comes together to share resources and address their common challenges. This holistic approach supports the social, emotional, physical and academic needs of students and creates a school environment where students, parents, faculty, and community groups work as partners to achieve stronger educational outcomes.
Who Can Benefit from this Program
Students of ENYMSE
Age Criteria or Other Eligibility Requirements
6th-8th graders
How to Access this Program or Service
Contact the program director at 718-688-6375 x3004
Success Stories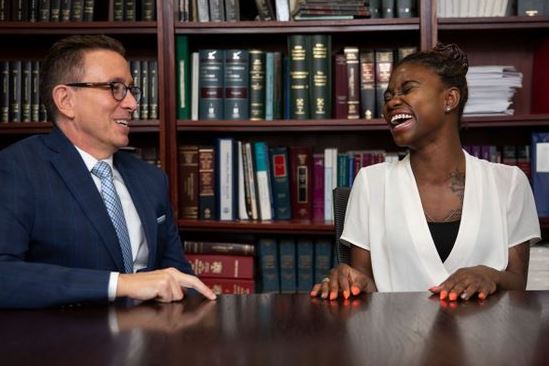 Fatu's Story
Changing Her Trajectory
At 19, Fatu's future looks bright. She plans to go to Monroe College in the fall to follow her dream of becoming a lawyer. Learn More
We help
4,100
people with special needs develop skills to reach their full potential
We shelter
4,600
youth, adults and children