 SCO Family of Services Raises Over $500,000 at Treiber Memorial Golf Outing
October 19, 2022 / SCO News
(Glen Cove, NY) SCO Family of Services, a leading provider of essential human services for more than 125 years, raised over $500,000 at their Treiber Memorial Golf Outing. Funds raised at the annual event will help SCO provide vital services for more than 60,000 children, teens, families and adults each year across New York City and Long Island.
SCO honored DB Collaborative, a design/build construction firm based in New York City. DBC has worked with SCO on numerous projects at a variety of SCO locations. Accepting the award were DB Collaborative Principles John Macones and Albert Pyun.
"We are proud to recognize DB Collaborative for their commitment to the work we do," said SCO Family of Services President and CEO Keith Little. "We look forward to our growing partnership as we work together to strengthen our communities."
The event took place at two of the area's premier golf clubs, The Creek in Locust Valley and Nassau Country Club in Glen Cove. Golf was followed by a dinner program that featured an award presentation to the honorees and an inspiring speech by Robert, who lives at one of SCO's residences for adults with developmental disabilities. Robert proudly displayed the gold medal he won in hockey at the Special Olympics.
SCO extends its gratitude to this year's leading sponsors: The Treiber Family, DB Collaborative, LLC, and Lora and H. Craig Treiber. Additional sponsors included Chem Rx, Demetrios Yatrakis, Metro Environmental Services, Benjamin Development Co., Inc., Colonial Wire & Cable Co., Elaine Phillips, Irwin Seigel Agency, Maspeth Federal Savings and Loan, TATRA Wealth Management, Amanda & Denis Moynihan, Bancker Construction Corp., Brian Edwards, Carlstrom Family, Central Business Systems, Continuity Centers, Core BTS, Donaldson Organization, Ferrandino & Son, Inc., Focused Project Management LLC, Gallagher Insurance, Gramercy Risk, Halliday Financial, John & Joan D'Addario, Millin Associates, Netsmart Technologies, Inc., Pure Insurance, Salerno Brokerage Corp., Strike Force Maintenance, TNT Scrap, LLC, Wheatley Agency, Davidoff Hutcher & Citron LLP, Enterprise Fleet Management, ISU Hanson Ryan.com, Jackson Lewis P.C., Millin Associates, LLC, MPS Mechanical LLC, Northville Industries, and PKF O'Connor Davies.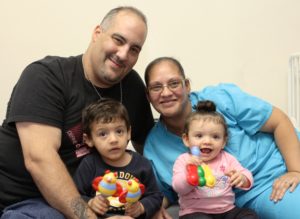 90%
of residents in our NYC shelters were successfully discharged to stable housing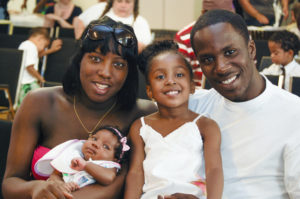 We provide
14,000
families and individuals with support services and community activities