 SCO Foster Youth Experience the Sights and Sounds of Philadelphia
May 26, 2022 / SCO News
Twenty-seven youth from SCO's Foster Care Program took a trip recently to Philadelphia to see the sites of the "City of Brotherly Love." They were treated to a guided tour of some of its most historic landmarks, such as Independence Hall, Betsy Ross's House, and Benjamin Franklin's grave.
They also visited some of the iconic places, like the "Rocky" statue adjacent to the grand stairway of the Philadelphia Museum of Art, and experienced some of the tastes, like Famous Philly Cheesesteaks, that the city is famous for.
It was the first time many of our youth had ever been to Philadelphia. They were grateful to have been given the opportunity to visit and experience the city and all it has to offer.
This wonderful trip was made possible by the generosity of our donors.
100%
of eligible students at Westbrook Preparatory School passed the Regents exam on the first try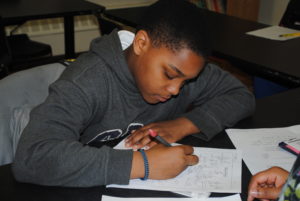 Children in our NYC shelters had a
96%
attendance rate at NYC DOE schools