 SCO News
September 25, 2019 / Madonna Heights News
SCO's Bagatelle Library at Madonna Heights is officially open to all SCO clients and staff. The Ribbon Cutting Ceremony was a grand success! Thanks to our supporters and hardworking volunteers for donating books and converting the room into an incredible space. The library was named after the mansion where…
Read More
---
September 18, 2014 / Independent Youth News
Homemade breakfast burritos, chocolate chip pancakes and strawberry smoothies served at a five-star table setting…Thursday morning breakfasts haven't been the same since Café Believe opened at our Madonna Heights Residence in December 2012. What began as a challenge for the overnight staff to create an incentive for residents to complete their morning routines, has turned into a wonderful weekly homemade breakfast prepared and served to the residents by the overnight staff in a cozy campus kitchen.
Read More
---
August 12, 2014 / Independent Youth News
More than 100 supporters hit the greens this week for the 34th Annual Madonna Heights Ladies Golf & Dinner Classic at Huntington Crescent Country Club. The event, which honored Kathy Sullivan, former Director of Development at Madonna Heights, raises funds to support our Madonna Heights programs for teens, women, children…
Read More
---
April 11, 2014 / Independent Youth News
SCO Family of Services, one of New York City and Long Island's leading nonprofit human service agencies, is celebrating National Volunteer Week (April 6 to April 12, 2014) by recognizing our outstanding volunteers.
Read More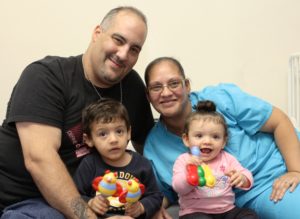 90%
of residents in our NYC shelters were successfully discharged to stable housing
96%
of 12th graders in Family Foster Care graduated high school; 61% are enrolled in post-secondary education