 Celebrating Our Direct Support Professionals!
September 27, 2019 / SCO News
Nearly 200 Direct Support Professionals (DSPs) attended the annual DSP luncheon at the Glen Cove Knights of Columbus to recognize and celebrate the important work they do with our children and adults with disabilities.
The "Cowboys and Cowgirls" themed event featured a photo booth, corn hole toss competition, awards and raffle baskets donated by our residential home managers. A BBQ buffet included ribs, chicken, pulled pork, brisket, and all the sides.
This year's event included a new twist, a "Let's Make a Deal" game where contestants chose one of three numbered gift boxes and received a great prize or a "zonk". Perry Cyprus from Diet Delights donated the prizes and served as the game show host.
Our DSPs are the heart and soul of everything we do to help people with disabilities reach their full potential and be an integral part of the community. Thank you!
More News
SCO Celebrates Harry Potter, Hogwarts, and Habilitation at Program for Adults with Developmental Disabilities
Direct Support Professionals Program Expand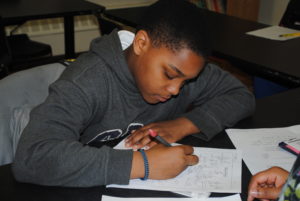 Children in our NYC shelters had a
96%
attendance rate at NYC DOE schools
100%
of eligible students at Westbrook Preparatory School passed the Regents exam on the first try