 SCO News
June 29, 2023 / SCO News
Led by CARE, SCO's Committee Advocating Racial Equity, SCO staff participated in different Juneteenth activities throughout the month of June honoring the resilience of the Black community, SCO's employees, and the people and communities we serve. CARE Book Club Recommendation The CARE Book Club recommendation was a way…
Read More
---
June 29, 2023 / Independent Youth News
June is PRIDE Month and youth and staff throughout SCO Family of Services celebrated. 4th Annual Pride at the Heights On June 22nd, Madonna Heights held their "4th Annual PRIDE Event at the Heights." All programs on the Madonna Heights campus were invited as well as our Westbrook Preparatory…
Read More
---
June 28, 2023 / Independent Youth News
From early childhood moving up ceremonies to high school graduations, we celebrated children and youth throughout SCO for reaching these important milestones. Congratulations to all of our graduates!…
Read More
---
June 20, 2023 / SCO News
Garden City, NY, June 15, 2023 – Central Business Systems honored SCO Family of Services with a special donation check presentation of $20,000 during an on-field ceremony prior to the Mets-Yankees game at Citi Field on June 14th. The presentation was part of Central Business Systems' 75th Anniversary celebration at…
Read More
---
June 14, 2023 / Independent Youth News
DIX HILLS, NY – SCO Family of Services held its 42nd Annual Madonna Heights Golf Classic at the Woodside Club in Muttontown, Long Island. This year's event raised $160,000 to support the vital work of Madonna Heights to teach, strengthen, and empower young and adult women to heal from trauma.
Read More
---
June 13, 2023 / Independent Youth News
A young adult in SCO's Forward Journey program recently attended a taping of "Sherri," Sherri Shepherd's daytime talk show, in Manhattan, accompanied by SCO's Mentored Internship Program Coordinator. This was his first experience on-set as a member of a live studio audience. He got to see what happens behind the…
Read More
---
June 13, 2023 / SCO News
SCO's Fathers' Program held its first annual "Stronger Dads, Brighter Futures" event on May 23rd at the Billie Holiday Theater in Bedford-Stuyvesant, Brooklyn. Twenty-two fathers currently enrolled in the Fathers' Program were in attendance, many accompanied by their children. The event was an opportunity to present information, resources and support to…
Read More
---
June 13, 2023 / SCO News
The Board of Directors and Staff of SCO Family of Services mourn the passing of our dear friend and devoted Board Member Edward Stack. For over two decades, Ed served the agency with great purpose and commitment, helping to build a stronger foundation for New York's children and families. Ed…
Read More
---
May 25, 2023 / SCO News
The Fordham University Center for Educational Partnerships recently highlighted The Dream Factory, an in-house printing and engraving shop run by staff and students at SCO's Theresa Paplin School in Queens, in their April newsletter. The Theresa Paplin School is a non-diploma bound, New York State certified special…
Read More
---
May 23, 2023 / SCO News
Central Business Systems (Central), a longtime supporter of SCO Family of Services, will honor and present a $20,000 donation to SCO during a special on-field ceremony prior to the Mets-Yankees game at Citi Field on June 14th. The presentation will be part of Central's 75th Anniversary celebration at the game.
Read More
---
May 19, 2023 / Madonna Heights News
SCO Family of Services will honor Hossam Maksoud at their 42nd Annual Madonna Heights Golf Classic at Woodside Club in Muttontown, NY on June 5th. Dr. Maksoud is the President/Chairman of the Board of Community Care Rx, a unique long-term pharmacy that provides comprehensive pharmacy services to assisted living facilities,…
Read More
---
May 4, 2023 / Independent Youth News
Elite Emeralds, a dance group of 9-11-year-olds from SCO's Beacon After School Program, performed at the 2023 Garden of Dreams Talent Show, and they didn't disappoint! The group did a choreographed dance routine to Demi Lovato's "Confident" on the Great Stage at Radio City Music Hall, feeding off the energy…
Read More
---
April 26, 2023 / SCO News
(New York, NY) SCO Family of Services, a leading provider of essential human services for more than 125 years, held a Speakeasy Soiree – "Unlocking potential for children and families" at the Mutual of America Building in New York City. Funds raised at the annual event will help SCO provide…
Read More
---
April 24, 2023 / Madonna Heights News
The Easter Bunny was busy this year, making the rounds at several SCO programs. Which is more fun, finding the eggs or enjoying the fruits (candy) of your labor afterward? Youth at The Christopher School enjoyed both at their annual Easter Egg…
Read More
---
April 24, 2023 / Independent Youth News
SCO Family of Services' Fair Futures program, in partnership with the New York City Administration for Children's Services (ACS), held a Career Readiness Job Fair for youth in foster care on March 29th at their Ottilie campus in Briarwood, Queens. The career readiness event was the second for the program,…
Read More
99%
of at-risk families throughout Brooklyn & Queens remained together and stable with family support services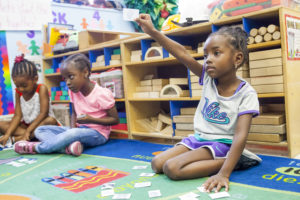 We help
1,500
children get ready for kindergarten