 SCO News
Check out the latest happenings at SCO.
---
March 27, 2020 / SCO News
SCO Family of Services Partners with DoorDash to Provide Meals to Homebound New Yorkers While Supporting Local Businesses During COVID-19 Crisis. DoorDash Donates a 15% Match to Help Families and Communities in Need GLEN COVE, NY – SCO Family of Services, the region's largest human services organization, was the recipient…
Read More
---
March 17, 2020 / Independent Youth News
Irish eyes were smiling as friends of SCO gathered for Sioban's Ceilidh, a reception in memory and honor of longtime SCO employee Sioban Rack, to benefit SCO's Career Readiness Initiative. Ginnie Treiber, Laura Gay, and Grace Del Gadio served as event Co-Chairs. The Irish themed benefit was held March 11th…
Read More
---
March 4, 2020 / SCO News
Congratulations to Christina Calabrese, Vice President, Center for Professional Development, on being inducted into the Women in Human Services Hall of Fame. March is Women's History Month and this month, Strong Nonprofits for a Better New York is honoring women who provide critical services across New York. Christina…
Read More
---
February 27, 2020 / SCO News
SCO Family of Services President & CEO Keith Little participated on a panel discussion at the Better Business Bureau Charity Effectiveness Symposium XIV: Culture Shift Embracing New Realities. The event, held at the Baruch College-Marxe School of Public and International Affairs on February 26th, was hosted by the Education…
Read More
---
February 18, 2020 / SCO News
Congratulations to SCO's Harriet Downer, Accounts Payable Manager, on being honored at Glen Cove's 4th Annual Black History Month Celebration! Harriet, along with fellow honorees Rev. Dr. Craig JJ. Wright, Sheree Collins and Damon Garner, were recognized for the profound impact they have made in the community. Hosted by former…
Read More
---
January 31, 2020 / SCO News
SEE US IN THE MEDIA! TV: NY1, News12, PIX11, Spectrum Noticias NY1, Univision Print/Online: The City, Brooklyn Daily Eagle, Bklyner, Chalkbeat  Learning Landscapes Launches at Food Bazaar to Help Prepare Brownsville's Youngest Children for Academic Success United for Brownsville,…
Read More
---
January 29, 2020 / SCO News
Youth Suicide on the Rise in NY; Over Half of Children with Mental Health Condition or Substance Use Disorder Who Need Treatment Do Not Receive It. Campaign for Healthy Minds, Healthy Kids, Elected Officials Demand State Improve Access to Quality and Affordable Behavioral Health Care for Children and Families.
Read More
---
January 23, 2020 / SCO News
SCO celebrated the opening of our newest Individualized Residential Alternative (IRA) in Brentwood, Long Island. This newly renovated residence is now the new home for 8 young men with developmental disabilities, many of whom had been living in SCO's Robert J. McMahon…
Read More
---
January 23, 2020 / SCO News
SCO has opened a new Site-Based Respite program, our newest program on Long Island to serve the needs of individuals with developmental disabilities. Located at SCO's Brentwood offices, the program serves up to 12 teens and adults 16 years and older weekdays from 2:30 to…
Read More
---
January 23, 2020 / SCO News
The Digital Girl Computer Coding Workshop sponsored by Senator Persaud was a great activity to expose girls and parents to the basics of computer coding. One of SCO's Brownsville Play and Learn Tutoring participants, Anastasia, and a college student from the SCO College Mixer participated in the workshop,…
Read More
---
January 23, 2020 / SCO News
SCO held an Entrepreneurs Financial Workshop that catering specifically to the women entrepreneurs of Brownsville and its surrounding communities.  The Entrepreneur Financial Workshop was a continuation of SCO's support to the women entrepreneurs through its series of Pop-Up Shops in Brownsville. Hosted by The Peli Firm, a family-owned, full…
Read More
---
January 15, 2020 / SCO News
SCO's College Mixer in Brownsville was an opportunity for youth, who are actively enrolled in or seeking enrollment in college, to participate in a conversation with a panel of professionals. Keith Little, President & CEO of SCO Family of Services, joined a distinguished panel that…
Read More
---
January 14, 2020 / SCO News
January is National Mentoring Month, an annual nationwide campaign dedicated to celebrating and elevating the mentoring movement. At SCO Family of Services, we believe in mentorship and fostering relationships, which is why we offer multiple mentorship opportunities to the young people we serve. This fall, SCO launched SCO's…
Read More
---
December 19, 2019 / SCO News
Shira, a student in SCO Family of Services' Madonna Heights School in Dix Hills, recently won a statewide art competition sponsored by the New York State Children's Environmental Health Centers (NYSCHECK). Participants of the contest, Drawing a Healthy New York, were asked to submit a drawing based on…
Read More
---
December 18, 2019 / SCO News
Four staff members from SCO Family of Services received "Worker of the Year" awards from the New York State Coalition for Children's Behavioral Health. Congratulations to all and thank you for your commitment to helping the children and families in our care. Kevin Boyd, Assistant Principal, Theresa Paplin School Juzel…
Read More
93%
of graduates at SCO's high school for over-age, under-credited students received a NYS Regent's diploma.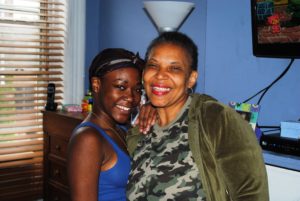 We help
1,400
children and young adults through foster care programs