 SCO News
Check out the latest happenings at SCO.
---
May 27, 2021 / Madonna Heights News
It's prom season and we are excited to host a pop-up prom boutique for the girls at our Madonna Heights School. This year, 32 girls attending prom have the opportunity to pick out their prom dresses, shoes, jewelry, wraps, and purses at the pop-up prom boutique. "We are so…
Read More
---
May 25, 2021 / SCO News
In anticipation of NYC's upcoming primary election on June 22nd, SCO Family of Services co-hosted a webinar with Queens Community House, The Hope Program and NYC Mayor's Public Engagement Unit to inform staff and community members about Ranked Choice Voting. Ranked Choice Voting is a new system of voting in…
Read More
---
April 30, 2021 / SCO News
SCO Family of Services has been awarded a 3-year grant totaling $225,000 by van Ameringen Foundation to support SCO's "Well Babies Project", a new Infant Mental Health (IMH) training initiative. Well Babies Project originated in SCO's Bethany Residences and Independence Inns. With this award, SCO will be able to bring…
Read More
---
April 21, 2021 / SCO News
United for Brownsville (UB), a program of SCO Family of Services in partnership with Community Solutions, has launched the United for Brownsville Small Business Relief Grant, a $50,000 grant targeted at providing relief to essential small businesses that serve young children in Brownsville. The Sirus Fund provided funding for the grant,…
Read More
---
April 20, 2021 / SCO News
Thanks to the Blankets of Love group for knitting and donating blankets to the families in our care. This program was made possible by The Town of North Hempstead. The project was started in January 2012 by a group of volunteers whose common goal was to work together in a…
Read More
---
April 14, 2021 / SCO News
North Shore Key Clubbers and Kiwanians assembled and delivered over 100 beautiful Easter baskets to SCO Family of Services' Robert J. McMahon Children's Center in Sea Cliff for the youth with developmental disabilities who reside there.  The baskets were displayed on a table outside of the main building so youth…
Read More
---
April 12, 2021 / SCO News
Building Impact, a young non-profit organization that strengthens communities by empowering companies with the opportunity to volunteer, donate, and connect with high-impact, local nonprofits working on critical social issues, partnered with SCO Family of Services after discovering a wishlist that was posted for the children and families in need.
Read More
---
April 6, 2021 / SCO News
It's been a challenging year, but acts of kindness and compassion can change the world. That was the case for Zephaniah Campbell, a resident in one of our group homes. Zephaniah saved up to buy an e-bike to start his job delivering for Uber Eats. A few days after…
Read More
---
March 17, 2021 / SCO News
Congratulations to SCO Foster Care Director Tara Saglimbeni on receiving the Excellence in Practice Award from NYC Administration for Children's Services' Family Permanency Services! Tara received the award for demonstrating superior practice in her field. Tara began at SCO Family of Services as a Therapeutic Family Foster Care Caseworker in…
Read More
---
March 12, 2021 / SCO News
SCO Family of Services partnered with Hearts to Homes, a nonprofit that assists young adults who have aged out of foster care in their transition to independent living. Hearts to Homes provided household furnishings and furniture to Naudia, a former foster care youth, and she couldn't be more grateful…
Read More
---
March 10, 2021 / SCO News
Guest speaker Renee McLeod-Sordjan of Northwell Health joined SCO President & CEO Keith Little for a virtual COVID-19 Vaccine Town Hall for SCO employees – to educate and inform them on the COVID-19 vaccines. Dr. McLeod-Sordjan provided the latest information about the vaccines and addressed myths/misconceptions about getting vaccinated. Renee…
Read More
---
February 26, 2021 / SCO News
The Brooklyn Youth Center welcomed the NYPD Community Affairs Bureau for a Teen Dating Violence Forum. Youth and NYPD Officers spoke about the different types of abuse and the youth had the opportunity to ask questions and give scenarios on what they would consider being abuse or not abuse. The…
Read More
---
February 23, 2021 / SCO News
SCO President & CEO Keith Little will be honored at the annual Queens Borough President's Black History Month celebration on February 25th.  Keith will receive the Community Service Award. "We wanted to honor individuals who are out in our community making a difference in the lives of people in many…
Read More
---
February 23, 2021 / SCO News
Keith Little, President & CEO of SCO Family of Services, has been named one of City & State NY's Nonprofit Power 100. The list of movers and shakers within the nonprofit community includes top brass from government, advocacy, academia, media, business, and beyond. "Keith Little brings more than 30…
Read More
---
February 18, 2021 / Madonna Heights News
In honor of Black History Month, the Theta Iota Omega Chapter of Alpha Kappa Alpha Sorority sent an individual strand of pearls which symbolizes wisdom to the young women in our Group Residence, along with a book focusing on justice and cohesion called The Truths We Hold by Vice President…
Read More
94%
of students at Westbrook Preparatory School passed the Regents exam on the first try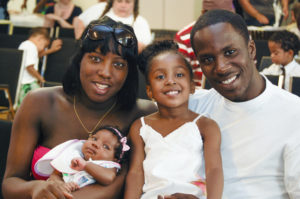 We provide
24,000
families and individuals with support services and community activities