 SCO News
March 23, 2023 / Uncategorized
We were thrilled to have longtime partner Garden of Dreams Foundation (GDF) visit several of our programs this week. Garden of Dreams' Maggie Jacobs, Executive Director; Carla Downie, Senior Manager of Operations; and Beth Dukes, Senior Manager of Program Design and Implementation, toured our Westbrook Preparatory School,…
Read More
---
March 17, 2023 / Independent Youth News
Young people in Bedford-Stuyvesant looking for a fun, safe place to spend their Saturday evenings have a great option, SCO's Beacon at MS 35. The Beacon's Saturday Night Lights (SNL) program provides middle and high school girls and boys with a supervised, open gym every Saturday from 5-9PM. Saturday Night…
Read More
---
March 14, 2023 / Independent Youth News
From special projects to culminating events, programs throughout SCO celebrated Black History Month in a variety of ways. Here are just a few. Intermediate Care Facility Residents of our Jamaica Intermediate Care Facility (ICF) for adults with developmental disabilities celebrated the ingenuity of African Americans by learning about Black inventors…
Read More
---
March 7, 2023 / SCO News
To celebrate Black History Month, students and teachers at our Theresa Paplin School explored the impact that the iconic Motown Records had on popular music in America. Each class selected a famed artist or group that was part of the Motown roster and studied the part they played in American music.
Read More
---
February 28, 2023 / Independent Youth News
SCO was well represented at the 2023 Garden of Dreams Talent Show audition. Students from SCO's Westbrook Preparatory School, The Christopher School, and the Beacon at MS 35's After School Program participated. It was a first for The Christopher School, our residential school for youth with developmental disabilities in the…
Read More
---
February 16, 2023 / Independent Youth News
Sea Cliff resident Phil Catapano, a longtime supporter of SCO Family of Services, received The Horace Hagedorn Outstanding Philanthropist Award by the Association of Fundraising Professionals – Long Island (AFPLI). The award was presented to Catapano at the AFPLI Annual Meeting on January 30th at The Heritage Club in Bethpage.
Read More
---
January 30, 2023 / SCO News
The Council on Accreditation (COA,) an international, independent human service accrediting organization that promotes best practice standards, just finished up their re-accreditation review of SCO. COA accreditation demonstrates that an organization follows the highest performance standards, ensuring clients are receiving the best possible care. A team of eight peer reviewers…
Read More
---
December 29, 2022 / SCO News
The annual event provides SCO's families and children with the chance to see a variety of cars and receive toys to start off the holidays. QUEENS, NEW YORK — The Astoria Car Club kicked off the holiday season earlier this month with its annual Astoria Car Club Toy Drive to…
Read More
---
December 19, 2022 / SCO News
The Divine Nine, a coalition of nine sororities and fraternities, came together to host a party and toy drive for SCO Family of Services youth and families.  QUEENS, NEW YORK (December 16, 2022) — The Divine Nine sororities and fraternities came together December 8th to throw an all-out holiday bash…
Read More
---
December 19, 2022 / Independent Youth News
Phil Catapano, along with friends and family, have been packing duffel bags full of gifts and necessities for teens and young adults for over 30 years.  GARDEN CITY, NEW YORK (December 16, 2022) — Nassau County resident Phil Catapano hosted his annual holiday packing party on Saturday, December 3,…
Read More
---
December 9, 2022 / Independent Youth News
Congratulations to Sherrianne Francis-Joseph, the inaugural "Employee of the Month" for our Independence Inn & Brooklyn Youth Center programs. Sherrianne is a Counseling Specialist at Independence Inn III in Brooklyn has been with SCO for over seven years. Sherrianne demonstrates strength and leadership and creates a positive atmosphere for youth…
Read More
---
November 29, 2022 / Uncategorized
Teresa Buckingham, Program Supervisor at SCO's Deer Park Community Residence, received the Excellence Award at Community Care Rx's 2nd Annual DSP & Support Staff Awards. Teresa was recognized for the tremendous work she does to help those in her care. Teresa oversees the Deer Park program, training and supervising staff…
Read More
---
November 29, 2022 / Independent Youth News
A cooking class donated by longtime SCO supporter Chem Rx became a wonderful learning experience for an aspiring young chef in our foster care program. Breshan, a youth in care, has a passion for cooking and aspires to become a chef one day. He currently works as a server at…
Read More
---
November 29, 2022 / SCO News
SCO Family of Services is pleased to announce Marina Licastro-Friday, a parent of children served by the agency, has been elected to the agency's Board of Directors. Marina brings a unique perspective to the Board, not only as a parent utilizing SCO services, but also as a former employee.
Read More
---
November 15, 2022 / SCO News
SCO Family of Services is proud to announce that three of our programs, Nurse-Family Partnership, Early Head Start, and the Fathers' Program, have been accepted as 2023 grantee partners of Good+Foundation. Founded in 2001, Good+Foundation (formerly Baby Buggy) is a leading national non-profit that works to dismantle multigenerational poverty…
Read More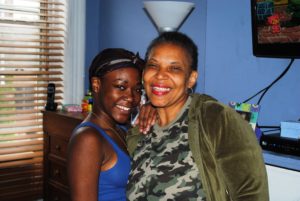 We help
1,100
children and young adults through foster care programs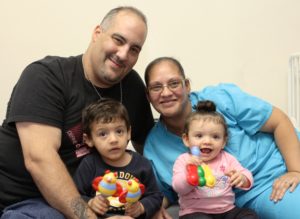 90%
of residents in our NYC shelters were successfully discharged to stable housing