 SCO News
January 28, 2016 / Independent Youth News
SCO is proud to announce that Mayor Bill de Blasio recently appointed SCO Executive Director Doug O'Dell to the newly created NYC Children's Cabinet Advisory Board. The Advisory Board offers valuable non-governmental expertise, relationships and resources to the City agencies that make up the Children's Cabinet, in order to help NYC best promote and protect children's wellbeing. Members of the Board include appointees from all five boroughs in academia, faith, media, business, technology, the non-profit sector and the judiciary. In announcing the Advisory Board members, the de Blasio administration recognized Doug for bringing the following expertise: Douglas O'Dell is the Executive Director of SCO Family of Services where he has served in various other roles during his 24 years at the organization. He is an expert in the field of services to vulnerable populations of children, families and adults. During his time at SCO, he created SCO's alternative to detention and placement programs serving court-involved youth in their homes with family-based therapy and community-based residences. He also launched the agency's Family Therapy Intervention Pilot which promotes families' acceptance of their LGBTQ children and provides services to reduce negative risk factors experienced by LGBTQ youth. Read the full press release below.
Read More
---
January 15, 2016 / Independent Youth News
SCO Executive Director Doug O'Dell praised Mayor Bill de Blasio for prioritizing the needs of homeless and runaway youth in New York City, stating in a recent press release announcing the City's plans to enhance services to address youth homelessness: "We applaud the Mayor for his encouragement of innovative initiatives to support homeless and runaway youth and young adults in New York City." Read the full announcement below.
Read More
---
January 6, 2016 / Independent Youth News
Each year, SCO Family of Services helps nearly 60,000 vulnerable New Yorkers build a strong foundation for the future. Here are just three examples of the unconditional care and life-changing results SCO brings to all of the lives we touch.
Read More
---
December 18, 2015 / Independent Youth News
Thank you to the many, many SCO supporters and friends who donated thousands of gifts, organized holiday celebrations or otherwise supported the children, youth, adults, families and communities we serve during this special time of year. Below is just a sample of the overwhelming generosity shown toward New Yorkers in need during this season of giving.
Read More
---
December 10, 2015 / SCO News
Ribbon cutting ceremony included appearances from Knicks, Rangers and Liberty current and legendary players The Garden of Dreams Foundation unveiled a completely refurbished gymnasium at the SCO Family of Services, Ottilie Residential Treatment Facility in Briarwood, Queens on Tuesday, Dec. 1. Both current players and legends from the Knicks, Rangers and Liberty participated in a ribbon cutting ceremony, emceed by MSG Network's Al Trautwig, to celebrate improvements made to the gym. The newly transformed two-story space, which is the Foundation's largest community project to date, features a new scoreboard, wall padding and gym floor with Garden of Dreams, Knicks, Liberty and SCO Family of Services logos, as well as new vinyl tile flooring on the balcony level, new lighting throughout the gym upgraded Lexan windows to provide natural light. Additionally, the entire facility has been painted and Garden of Dreams has also provided equipment including basketballs, floor hockey sticks, nets and balls, volleyballs and has even outfitted the facilities' basketball team with brand new uniforms.
Read More
---
November 19, 2015 / SCO News
(November 19, 2015 – Brooklyn, NY) SCO Family of Services, one of the oldest and largest human service nonprofits in New York, welcomed two distinguished business leaders to the SCO Board of Directors: Mirna Daouk, Managing Director, CAO Strategy & Process Improvement for JPMorgan Chase & Co, and Guy Moszkowski, Managing Partner for Autonomous Research US, the U.S. unit of Autonomous Research LLP, London. "We are proud and excited to have Mirna and Guy join our Board," said SCO Board Chair Kelly L. Williams. "They bring years of investment, technological and management expertise. Most important, both Mirna and Guy have a deep appreciation for the important work of SCO and a genuine desire to contribute their skills to helping fellow New Yorkers. SCO is laying great plans for 2016 and beyond and we truly welcome their experience and advice as the Board works with SCO's leadership to advance the agency's goals." 
Read More
---
November 4, 2015 / SCO News
The Center for Family Life's Cooperative Development Program (CDP) has been incubating worker cooperatives in Sunset Park, Brooklyn for the past nine years. We have seen how our work has helped empower our community by supporting cooperative members in their quest for fair wages and dignified employment through their cooperative…
Read More
---
November 4, 2015 / SCO News
Thank you to everyone who joined us at our Center for Family Life's 2015 Sister Mary Geraldine Symposium for an important discussion on Making the Connection between Economic Stability and Child Welfare. Special thanks to Keynote Speaker Jennifer March of Citizens' Committee for Children of New York, Moderator Jennifer Jones-Austin…
Read More
---
November 4, 2015 / SCO News
From Thursday, December 3 through Sunday, December 6, over 70 participating Americana Manhasset and Wheatley Plaza stores will donate 25% of designated pre-tax purchases to the participating organization(s) of the customer's choice. Purchases are not automatically eligible; you must register for a complimentary CHAMPION CARD. Simply designate SCO Family of Services as…
Read More
---
October 26, 2015 / SCO News
SCO supporters were out in force for our 26th annual Treiber Memorial Golf Classic October 22nd at The Creek in Locust Valley and Meadow Brook Club in Jericho. Golfers were greeted by sunny skies and unseasonably warm temperatures for the event which had been rescheduled from its original Sept. 10th date. Golf was followed by a reception at the waterfront Beach House at The Creek. Joe Deal, engineer and partner at Bohler Engineering, was honored for his involvement with SCO's Madonna Heights program for more than 20 years. Proceeds from the event will support SCO programs for children, youth, families and adults in communities throughout New York City and Long Island.
Read More
---
August 12, 2015 / SCO News
Please join us for a dialogue on the role that economic stability and workforce engagement plays in the lives and futures of families in the child welfare system. The conversation will feature policy makers from several of the City's key workforce development funders, as well as policy makers and advisors from key child welfare service providers. We look forward to including your voice in this discussion. THURSDAY, OCTOBER 15, 2015 9AM - 12NOON FEDERATION OF PROTESTANT WELFARE AGENCIES  40 Broad Street, 5th Floor, NYC
Read More
---
June 1, 2015 / SCO News
SCO Family of Services honored FJC Security Services, led by Chairman and founder Frank J. Califano, Sr., at the SCO 2015 Annual Benefit on May 29th at the Nassau Country Club in Glen Cove. The Benefit raised record amounts, which will help SCO provide life-changing results for more than 60,000 children, teens, adults and families every year. SCO's newly-appointed Executive Director Doug O'Dell presented the Shepherd's Award to FJC Security Services, which has for more than a decade provided security services for six shelters managed by SCO, serving more than 1,000 people each day. 
Read More
---
May 22, 2015 / SCO News
Thanks to our dedicated staff and generous supporters, the 2015 Center for Family Life's Celebrating Community benefit was a major success! We were proud to honor Anne Sherman, Outgoing Chair of the Center for Family Life Advisory Board, as well as the Kiwanis Club of Parkway East.
Read More
---
May 21, 2015 / Independent Youth News
At 5:15 am on Friday, May 8, six young men and five staff members from the 128th Street, Close to Home non-secure placement facility in Ozone Park, Queens, left for a whirlwind weekend trip to Washington, D.C. Taking the young men to the nation's capital grew out of a partnership with Unlocking Futures-Warrior Program, a mentoring project for young men, and a desire for the teens to learn about U.S. history. Ed Michel, the group leader at the residence run by SCO Family of Services, created a full, well-organized three-day itinerary. To prepare, Ed researched extensively before the trip so he could offer the young men meaningful lessons. Here, Ed recounts the trip and what he hopes the teens got out of it: "The number one thing I reiterated to these young people was 'This trip this is not only about you. This is about other young people who are in the same situation, or will be, to have the opportunity to leave New York State'…Our young people suffer… because they are not often exposed to a lot of different things …they only know the four corners of their neighborhood…A trip like this can be a catalyst to reduce recidivism and …to push forward.
Read More
---
May 20, 2015 / SCO News
SCO Family of Services will honor FJC Security Services, led by Chairman and founder Frank J. Califano, Sr., at the SCO Annual Benefit at Nassau Country Club on May 29th.  FJC has for more than a decade provided security services for six shelters managed by SCO serving more than 1,000 people each day. Thanks to the dedicated service by FJC and all of SCO's shelter staff, we are able to help individuals and families in need – like the Santiagos and Cajigas, whose stories are shared below – to build a strong foundation for the future.
Read More
We help
2,700
people with special needs develop skills to reach their full potential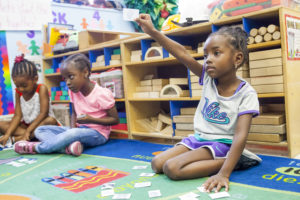 We help
1,500
children get ready for kindergarten