 Residential Program
Westbrook's Residential Program is one component of a seamless therapeutic program based on the principles that:
Communication is behavior and behavior is communication for learning and coping
Adaptive skills are learned through functional assessment, task analysis and multiple opportunities
Transition begins from the first day
Cognitive Behavioral Therapy and Positive Behavior Supports are key to teaching daily living skills
Evidence based treatment and monitoring are continuous
Therapeutic fidelity is practiced across all components
The Residential Program teaches each student the skills necessary for independent living and community integration. Students participate in an array of activities that promote social skill development, independence and reciprocal communication. Shared experiences between students and the dedicated residential staff foster a development of trust, forging relationships to teach during a multitude of opportunities throughout the course of the day. Emphasis is placed on community involvement and transition skills. Activities are both on and off site as active participation and involvement in the Westbury community is a hallmark of Westbrook. Students frequent local restaurants, grocery stores, malls and leisure environments off campus. During these experiences opportunities are fostered for budgeting, money management skills and social skills.
In addition to community and social skills training, each student is assisted in activities of daily living and independent living skills through intensive practice and repetition for skill acquisition. Whether it is laundry, personal health care, nutrition or meal planning skills, daily responsibilities are taught and reinforced in order to increase self-esteem, self-actualization, independence and respect for oneself and others within a community. Daily activities are conducted based on the principles of positive behavior support and cognitive behavioral therapies. Families are trained and supported to apply these same best practices at home.
A Note from our Coordinators of Residential Services
During the residential portion of our program we focus on relationship building, community involvement, daily living skills and increasing student's level of independence.  We do this by working individually with each student to help support them with their areas of needs.  We also incorporate the student's interests into the program through our regularly scheduled activities.
In the past few months we have been doing some very exciting things in residential.  Our students have gone to the trampoline park, been rock climbing, went to a Yoga class and roller skating as well as participated in a local Open Mic Night.  We frequently have the opportunity to attend concerts and many different sporting events.  In residential we also have monthly team building activities specifically for the girls and boys.  Some things that they have done in the past were; "Build-A- Bear," Laser Tag, going to a movie, model building and going for manicures and pedicures.  We use every chance that we are in the community as a teaching opportunity to work on different skills.  Our students have greatly benefited from the opportunities that they have had to go into the community and the social situations that they have encountered through our program.
This program is associated with...
Westbrook Preparatory School is the first residential New York State Regents junior/senior high school for students with a classification of Autism, Other Health Impairment, or Emotional Disability and related conditions. Read More
Success Stories
Ross' Story
Westbrook Preparatory School
"I'm actually different from many people with Asperger's in that I'm a very social guy" Learn More
Rachel's Story
Westbrook Preparatory School
"Attending Westbrook was the first time I felt comfortable with other kids." Learn More
88%
of young adults in foster care (18+) are enrolled in school or working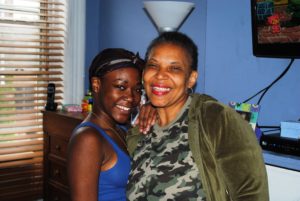 We help
1,100
children and young adults through foster care programs