 Transition Services
The staff at Westbrook strive to help our students and their families achieve the most out of life, both during their time at Westbrook and as they look toward graduation. Our transition counselors help students to identify, research and make plans for their future.
Transitioning into the adult world can present challenges for young people and Westbrook students often require unique programming and planning. Activities are based on the student's individual needs, preferences, and interests. Staff works closely with school district personnel, parents and external agencies (such as: OPWDD and ACESS-VR) to provide individual transition planning for students with the explicit goal of maximizing independence.
Our students achieve these goals through supervised field work experiences and regular participation in community-based activities, as well as, college and work exploration, learning independent skills through community assessments, and plan/shop/cook classes.
Internships
Adaptation, communication and real world experience are pillars of the academic experience that Westbrook provides. Since its inception, Westbrook has worked to develop strong partnerships in Westbury and the surrounding towns. Current and past internship options include but are not limited to:
All About Cats
Arbors Assisted Living
Best Buy
CVS
Hicks Nursery
Holiday Farms Grocery
Law Offices of Kaplan and Kaplan
L.I. Children's Museum
Mineola Library
Office of the Mayor of Westbury
Post Avenue Bootery
SCO Family of Services
Sew Time
Willis Ave. Hobby Shop
Young Peoples Camp of Nassau County
This program is associated with...
Westbrook Preparatory School is the first residential New York State Regents junior/senior high school for students with a classification of Autism, Other Health Impairment, or Emotional Disability and related conditions. Read More
Related News
Success Stories
Westbrook Prep Helps Sam Build a Brighter Future
"I may have Asperger's, but Asperger's doesn't have me." Learn More
Rachel's Story
Westbrook Preparatory School
"Attending Westbrook was the first time I felt comfortable with other kids." Learn More
88%
of young adults in foster care (18+) are enrolled in school or working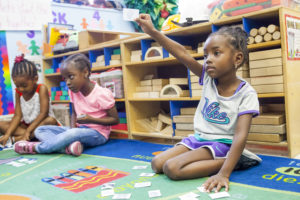 We help
1,500
children get ready for kindergarten