 SCO News
August 2, 2023 / Independent Youth News
(Garden City, New York, August 2, 2023) – Today, the Board of Directors of SCO Family of Services, a leading provider of essential human services in New York, announced the appointment of Suzette Gordon as the new President and CEO. Ms. Gordon, who served as Interim President since December 2022,…
Read More
---
July 19, 2023 / Independent Youth News
We did it! SCO Family of Services has been officially reaccredited by The Council on Accreditation (COA), an international, independent human service accrediting organization that promotes best practice standards. In January, a team of eight COA reviewers interviewed hundreds of SCO staff, clients, leadership, and Board, reviewed thousands of pages…
Read More
---
July 18, 2023 / SCO News
In June, SCO's Behavioral Health Services Department held a 3-day staff development event intended to support our Direct Support Professionals who work with individuals with intellectual and developmental disabilities (I/DD.) The training, The Humanitarian Project Act II, featured interactive workshops where participants learned while having fun through scavenger hunts, escape-the-room…
Read More
---
July 18, 2023 / Independent Youth News
SCO's Theresa Paplin School (TPS) celebrated the end of the year with traditional culmination activities with a twist: an End of Year Dance (PROM), Field Day, and Moving Up Ceremony (Graduation.) This year's Prom was held in the Theresa Paplin School auditorium. Students enjoyed an afternoon of dancing and delights…
Read More
---
May 25, 2023 / SCO News
The Fordham University Center for Educational Partnerships recently highlighted The Dream Factory, an in-house printing and engraving shop run by staff and students at SCO's Theresa Paplin School in Queens, in their April newsletter. The Theresa Paplin School is a non-diploma bound, New York State certified special…
Read More
---
May 19, 2023 / Madonna Heights News
SCO Family of Services will honor Hossam Maksoud at their 42nd Annual Madonna Heights Golf Classic at Woodside Club in Muttontown, NY on June 5th. Dr. Maksoud is the President/Chairman of the Board of Community Care Rx, a unique long-term pharmacy that provides comprehensive pharmacy services to assisted living facilities,…
Read More
---
April 24, 2023 / Madonna Heights News
The Easter Bunny was busy this year, making the rounds at several SCO programs. Which is more fun, finding the eggs or enjoying the fruits (candy) of your labor afterward? Youth at The Christopher School enjoyed both at their annual Easter Egg…
Read More
---
March 14, 2023 / Independent Youth News
From special projects to culminating events, programs throughout SCO celebrated Black History Month in a variety of ways. Here are just a few. Intermediate Care Facility Residents of our Jamaica Intermediate Care Facility (ICF) for adults with developmental disabilities celebrated the ingenuity of African Americans by learning about Black inventors…
Read More
---
March 7, 2023 / SCO News
To celebrate Black History Month, students and teachers at our Theresa Paplin School explored the impact that the iconic Motown Records had on popular music in America. Each class selected a famed artist or group that was part of the Motown roster and studied the part they played in American music.
Read More
---
February 28, 2023 / Independent Youth News
SCO was well represented at the 2023 Garden of Dreams Talent Show audition. Students from SCO's Westbrook Preparatory School, The Christopher School, and the Beacon at MS 35's After School Program participated. It was a first for The Christopher School, our residential school for youth with developmental disabilities in the…
Read More
---
November 29, 2022 / Uncategorized
Teresa Buckingham, Program Supervisor at SCO's Deer Park Community Residence, received the Excellence Award at Community Care Rx's 2nd Annual DSP & Support Staff Awards. Teresa was recognized for the tremendous work she does to help those in her care. Teresa oversees the Deer Park program, training and supervising staff…
Read More
---
October 19, 2022 / SCO News
(Glen Cove, NY) SCO Family of Services, a leading provider of essential human services for more than 125 years, raised over $500,000 at their Treiber Memorial Golf Outing. Funds raised at the annual event will help SCO provide vital services for more than 60,000 children, teens, families and adults each…
Read More
---
October 4, 2022 / SCO News
Six nursing students from Molloy University are working with youth at SCO's Robert J. McMahon Children's Center (RJMCC) to gain first-hand experience dealing with higher-risk pediatric populations as they complete their practicum in Community Nursing. The students are under the guidance of their faculty advisor, Jennifer Chen, RN, and RJMCC's…
Read More
---
August 18, 2022 / SCO News
SCO Chief Program Officer Jennifer Outlaw has been appointed to the Nassau County Advisory Council on People with Disabilities. The Council reviews county policies, procedures, practices and programs, and recommends legislation. It advises the County Executive and the Legislature about funding priorities and capital projects that address the needs of…
Read More
---
July 13, 2022 / SCO News
SCO President & CEO Keith Little has been elected Chair of the Executive Committee of the Coalition for Behavioral Health's Board of Directors. The Coalition for Behavioral Health serves New York's behavioral health community by providing policy, advocacy, training and technical assistance to more than 100 community-based behavioral health providers.
Read More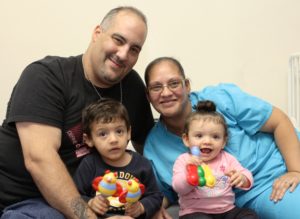 90%
of residents in our NYC shelters were successfully discharged to stable housing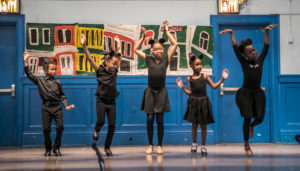 We inspire
5,400
children and teens through academic, after-school, summer and work readiness programs