 Timothy L. Fulton
Assistant Secretary
Timothy L. Fulton joined the SCO Board of Directors in 2014. He is Assistant Secretary of the Board and a member of the Facilities and Development/Communications committees.
Tim is the founder and President of T&T Scrap, one of New York City's largest and most environmentally conscious recycling firms with multiple facilities throughout New York City. Tim is an active member of the New York League of Conservation Voters, the East Williamsburg Valley Industrial Development Corporation (EWVIDCO), and the New York State chapter of the Institute of Scrap Recycling Industries.
Tim first got involved with SCO due to his own personal relationship with children who are struggling and he is dedicated to the mission of providing a wide range of care enabling all children to live full lives.
Tim was the proud honoree at the SCO's Shepherd's Gala in March, 2014 and serves on the committees overseeing the Shepherd's Gala and the Howard F.Treiber Memorial Golf Outing.
Tim attended the University of Rhode Island and resides in Manhasset with his wife, Meghan, and their two young sons, Henry and Theodore.
95%
of women in our residential recovery program remained substance free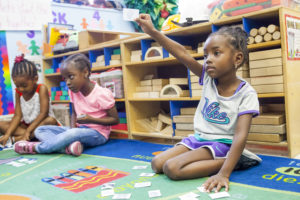 We help
1,500
children get ready for kindergarten