 SCO News
December 11, 2019 / SCO News
On Monday, December 9th, SCO staff and their families gathered at Leonard's Palazzo in Great Neck to ring in the holiday celebrations. The evening included a fun photo booth with props, buffet-style dinner, and a live DJ. To add to the excitement, SCO employees received a raffle ticket upon…
Read More
---
December 10, 2019 / SCO News
It's starting to feel a lot like Christmas! Thanks to the Hornblower NYC team for taking the time to spend the holiday season with our families. Parents, guardians, children, and staff spent the evening on the Hornblower Cruise on the Hudson River where they ate delicious food, danced, enjoyed…
Read More
---
November 25, 2019 / SCO News
SCO Family of Services has been awarded with Praesidium Reaccreditation. The new Accreditation period will run through October 2022. This rigorous process publicly demonstrates SCO's commitment to safety and shows that it subscribes to the highest safety standards, ensuring the safety of our consumers and the protection of our staff.
Read More
---
November 25, 2019 / SCO News
Feathers were flying at Westbrook Preparatory School's annual Turkey Bowl, where students and staff teamed up for a friendly game of football. Parents, staff and fellow students lined the sidelines to cheer them on in the very festive, highly competitive affair. The Green Team pulled out the victory over…
Read More
---
November 25, 2019 / SCO News
New York State Assembly Speaker Carl Heastie met with President and CEO Keith Little, SCO leadership, and staff on a recent visit to SCO's Bronx campus serving youth in SCO's care. Together, the SCO and Speaker's teams identified potential ways we could collaborate around community service opportunities for our youth…
Read More
---
November 21, 2019 / SCO News
SCO recently received funding from Robin Hood, Tiger Foundation and PwC Charitable Foundation, Inc. in support of a variety of services for children and youth. Robin Hood awarded SCO Family of Services an $875,000 renewal grant that provides support for our three Transfer Schools: Bronx Arena High School East…
Read More
---
November 20, 2019 / SCO News
Last week, ten Women Entrepreneurs exhibited at the Fall Pop-Up Shop at The Gregory Jackson Center in Brooklyn. The Pop-Up Shop showed off the talents and wares of local exhibitors including a local street vendor, an SCO employee in Brownsville, a caretaker at a preschool, community members from the…
Read More
---
November 19, 2019 / SCO News
Congratulations to Keith Little, President & CEO of SCO Family of Services, on being recognized as one of the top 100 figures making a difference for New Yorkers in need. Keith was included in City & State's annual list of The 2019 Nonprofit Power 100. Keith made a…
Read More
---
November 13, 2019 / SCO News
On November 8th, more than 120 staff came together on our Madonna Heights campus to participate in SCO's CARE Talks, the second in a series of CARE (Committee Advocating for Racial Equity) open forums. Participants viewed a screening of Oprah Winfrey's "When They See Us Now" – a discussion of…
Read More
---
November 12, 2019 / SCO News
SCO Family of Services celebrated the opening of a new art exhibit at the Sea Cliff Library that showcases artwork by children and young adults from SCO's Robert J. McMahon Children's Center. Sea Cliff Mayor Edward Lieberman was among the guests in attendance at the opening reception on November…
Read More
---
November 11, 2019 / SCO News
Congratulations to Shirlene McGee, Direct Support Professional (DSP) at SCO Family of Services Wheatley Heights Individual Residential Alternative (IRA). Shirlene was recognized at the NY Alliance – Long Island DSP Conference for her dedication and commitment to improving the quality of life for those with whom she works.
Read More
---
October 31, 2019 / SCO News
Every quarter, the New York City Administration for Children Services (ACS) recognizes agencies for Excellence in Practice and Excellence in Performance. This quarter, SCO's Foster Care Program received two Excellence in Performance awards. SCO was recognized for high achievement in securing Kinship Guardianship Assistance Program (KinGap) with a relative who…
Read More
---
October 28, 2019 / SCO News
Social Impact AI Lab – New York Wins First Prize in the Robert Wood Johnson Social Determinants of Health Challenge Glen Cove NY – SCO Family of Services is part of a team of agencies working to bring Artificial Intelligence to the social services world. The collaborative, called Social Impact…
Read More
---
October 28, 2019 / SCO News
Event Attracts over 400 Clinicians, Educators, and Direct Service Professionals Glen Cove, NY – SCO Family of Services, a provider of essential human services for nearly 125 years, hosted the sixth in a series of annual professional development conferences for staff working with children, youth, and adults with special needs and…
Read More
---
October 25, 2019 / SCO News
Photos SCO Honors Enterprise Fleet Management It was a brisk day but spirits were high as more than 150 golfers hit the links October 22nd for the SCO Treiber Memorial Golf Outing. The annual event raised over $410,000 in support of SCO Family of Services,…
Read More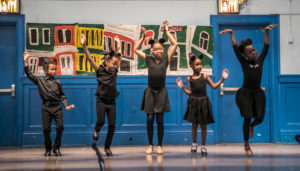 We inspire
5,400
children and teens through academic, after-school, summer and work readiness programs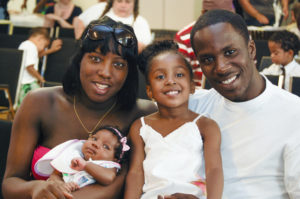 We provide
14,000
families and individuals with support services and community activities